Question: Bed Joinery
I got an email today from Kris in Bend, OR asking for clarification on how I hid the nuts used to assemble the bed I built.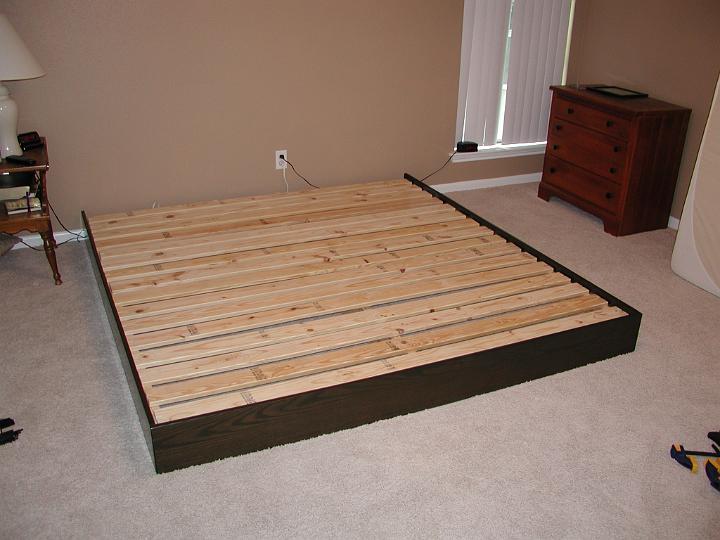 It's actually a fairly simple solution. I embedded square nuts in the inside frame by cutting snug fitting square holes with a chisel. While square nuts are not nearly as common as hex nuts, my local hardware store had a fairly wide selection for larger bolts like the bed bolts I used. So the decorative oak board would hold the square nuts in place when disassembled, I kept the square nuts fairly close to the surface and drilled shallow holes in the oak to receive the small amount of bolt that might protrude from the nuts. Of course, sizing the bolts and carefully cutting the t-slots was also very important. (To be completely honest, I assembled the inside frame before attaching the finished oak pieces and I haven't taken the bed apart since but my hope is that everything is snug enough that I won't have to take the oak off to get the bed back together.) As for the headboard...it goes against a wall, so that hardware was left exposed. Kris, I hope this helps.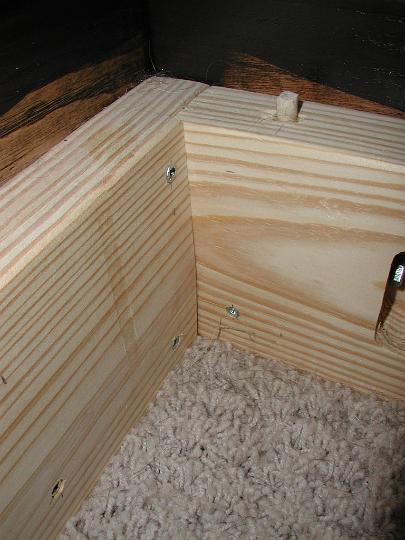 Labels: furniture, projects, woodworking