Need a nap? Make a bed.
Well, this seems like an appropriate time to write about the bed that I built. I am supporting the STS-121 Shuttle flight by providing engineering and analysis support for my company's Laser Camera System which is being used for on-orbit inspection of the Space Shuttle. Unfortunately, my shift is from 2:30 am to 11:30 am, so I am pretty tired right now and could use a nice bed to lay down in...
This project was my first real woodworking project as well as part of my motivation to pick up the hobby. E and I knew we would need a new bed when we moved into the house and we had found some beds we liked but they were all extremely expensive dispite being quite simple in design...so I said "I can make that" and a hobby was born. The bed is a pretty simple platform made from pine stock with stained oak on the finished surfaces. The pictures below show the platform and what it looks like with the bed made (it seems this picture was taken before the last board was attached so ignore the little gap).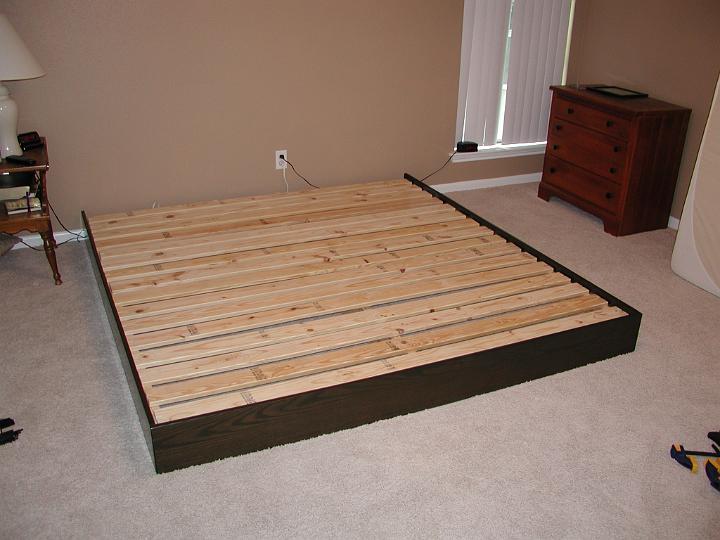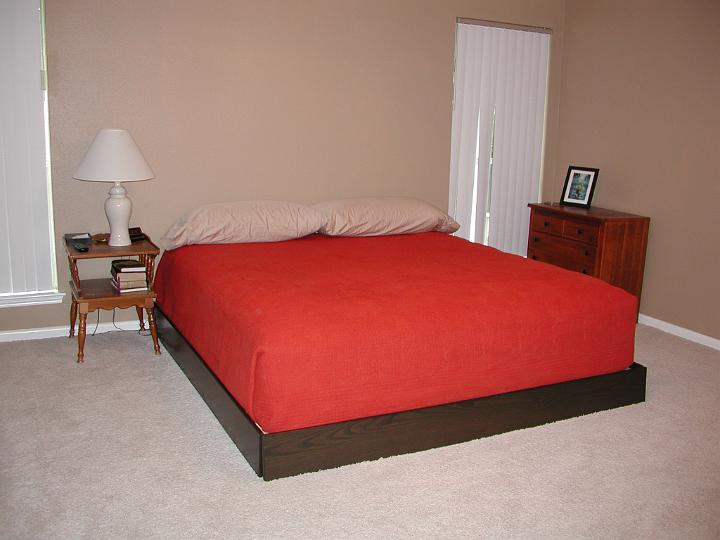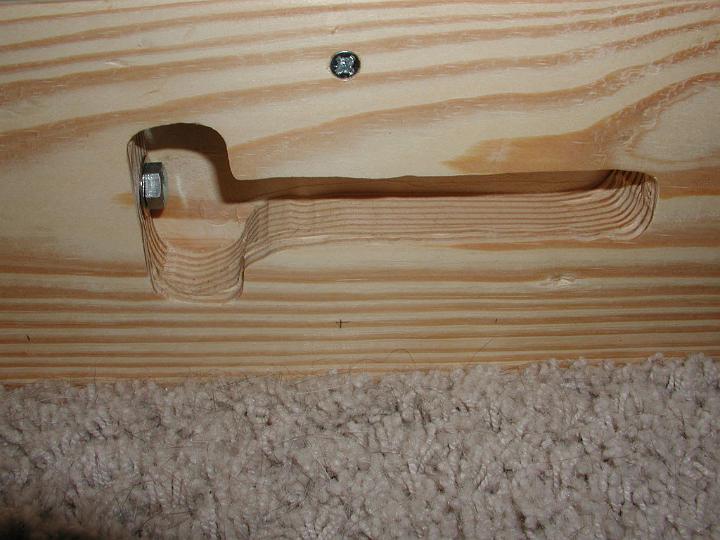 The basic form is pretty simple with 2x6 pine creating a frame including a middle beam for support and 1x4 pine used for the slats. The slats are held in place by slots routed in the ends of the boards and dowels embedded in the side pieces (there are some detail photos in the
projects photo album
). The thing that makes the project interesting is that I wanted to be able to take it apart but I didn't want exposed screws or bolts so I created T-slots (see right). By using these slots and embedding the nut in the footboard, I was able to hide the fasteners but maintain the ability to dismantle the bed in the future.
Labels: furniture, stain, woodworking