Baby Taylor's first picture!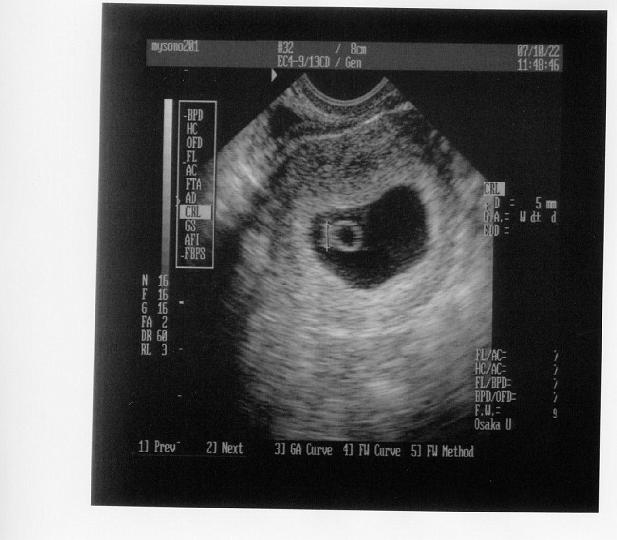 That's right! Elizabeth is 6 weeks pregnant and this afternoon we got to see the baby and even the heartbeat! We've actually known for 3 weeks now and we got to tell our parents in person last weekend when we were in town for the LA Tech homecoming and our advisory board meetings. My mom was pretty funny when we gave her a pin that said something about grandma. Her response was: "It's very pretty, but it's for grandmas." Of course, she realized as soon as the words came out of her mouth.
Being engineering nerds, E and I have already begun researching everything we need for a new baby and E is anxious to find out the sex so she can complete the planning. Anyway, I'm sure E will have more to share but I'll wrap up by saying the the baby is currently 5mm long (it is amazing how early you can see them and how fast they grow) and the expected due date is Friday, June 13, 2008 (good thing we aren't superstitious). There is a new album page devoted to the new baby and we'll be frequently updating this site with the progress. We couldn't be more excited as we prepare for this new addition to our family!
Labels: Baby Taylor, family